What's At Issue in
3M Earplugs Lawsuit?
The 3M earplug lawsuit centers around a specific model of earplugs, called Combat Arms. These earplugs were originally created and sold by a company called Aearo Technologies, which the 3M Company acquired in 2008. This acquisition means that 3M has liability for the earplugs both before and after 2008.
At first, the acquisition of Combat Arms earplugs seemed like a huge plus for 3M. Combat Arms earplugs were standard issue for troops deployed in Iraq and Afghanistan from 2003 to 2015. Unfortunately for the troops who trusted their hearing to 3M, these earplugs had a faulty design. Combat Arms were dual-ended, with one side intended to function like traditional earplugs, while the other was intended to block out loud noises, like those in battle, while allowing softer noises, like voices, to be heard.
But, in order to make the earplugs fit under the standard issue helmet, the stem on them was shortened. This meant that, for many people, the earplugs did not work as intended, and some users lost hearing or developed tinnitus (a persistent ringing in the ears).
Who May Be Affected By 3M Earplugs?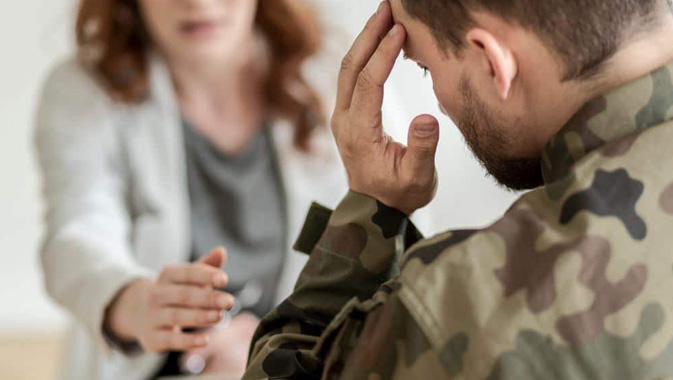 Anyone who used 3M Combat Arms earplugs could be affected. However, the current lawsuits against 3M have a more narrow focus.
You may be eligible to bring a lawsuit if:
You served in the United States Armed Forces between 2003 and 2015
You used dual-ended Combat Arms earplugs during your service
You have lasting hearing loss or suffer from tinnitus
What Are Some of the Medical Issues That Have Been Claimed?
The medical issues that have been claimed in the 3M earplug lawsuit center around hearing loss or damage. These issues can include:
Permanent hearing loss (either partial or total)
Temporary hearing loss, if you are still suffering from it
Tinnitus
What To Do If You Think You Have a Claim
If you think you have a claim due to defective earplugs, the first thing you should do is contact a lawyer who is experienced in personal injury or mass torts. Many lawyers offer free initial consultations, so it won't cost you anything for the call. The attorney can help you decide if you have a case, and what steps you should take next.
Then, collect any documentation that can support your case, including doctors' notes or receipts, anything you've received through the VA, any notes you may have made about your hearing issues, and any military paperwork you have, such as enlistment and discharge paperwork.
What's the Current Status of the Lawsuit?
In 2018, a whistleblower investigation resulted in the U.S. government suing 3M. That resulted in a $9.1 million settlement paid by 3M to the government. Although 3M did not accept liability as part of the settlement, this case opened the door for individuals who had been harmed by these earplugs to bring their own lawsuits.
In March 2019, the individual cases against 3M were consolidated into a multi-district litigation (MDL). MDLs are similar to the more well-known class action lawsuits, with some notable differences.
In an MDL, evidence and pre-trial activities, like discovery, are pooled together. Certain cases are chosen to serve as bellwether cases. These cases go through the trial process first and give participants a sense of how such cases will turn out. After the bellwether cases, plaintiffs can decide whether they wish to proceed with their own lawsuits. Instead of a single pooled judgment (like in a class action lawsuit), each case in the MDL can be decided separately. This means that some plaintiffs can accept a settlement, while others choose to go to trial. It also means that some plaintiffs might win, while others lose. Settlement amounts can vary from plaintiff to plaintiff.
The bellwether cases in the 3M MDL have been heard, and the results for 3M aren't pretty. The plaintiffs have won in 10 of the 16 bellwether cases, and 3M has paid around $300 million for those 10 cases.
3M, however, is doing whatever it can to avoid taking responsibility. After the bellwether trials, 3M attempted to spin off its subsidiary Aearo into its own company, and then declare bankruptcy just for Aearo. However, in December 2022, a judge prevented 3M from following through with the bankruptcy scheme, a decision that 3M has appealed.
There's still time to join the 3M MDL, but you'll need to move quickly. Contact a qualified lawyer as soon as possible to get the ball rolling.