What's At Issue in
the Paraquat Lawsuit?
Paraquat dichloride (sometimes sold under the brand name Gramoxone) is an herbicide that has been in use since 1961. It is lethal if even a small amount is ingested. For that reason, it's a controlled substance in the United States. Paraquat is identified as a restricted-use pesticide and can only be sold to and used by applicators certified by the US EPA.
There have been many verified cases of direct paraquat poisoning through ingestion (when the chemical was stored, for example, in a bottle that usually holds drinks). But that may not be the extent of the danger posed by paraquat exposure.
Many people who have been exposed to paraquat have developed Parkinson's disease. Scientific studies have linked paraquat exposure and Parkinson's disease. In fact, the European Union, the United Kingdom, and China all ban paraquat use on crops in the country (although some, like China, still allow paraquat to be produced for export).
However, despite the evidence that paraquat can cause severe neurological issues such as Parkinson's, the EPA has refused to ban the use of the chemical in the United States. That means Americans will continue to be exposed to this deadly poison.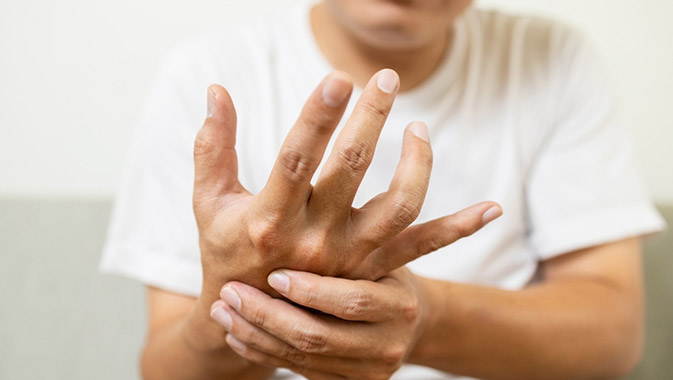 Who May Be Affected By Paraquat Poisoning?
Anyone who was exposed to paraquat may be affected by it. It's unclear how close to the product a person would have to be in order to be affected; most of the current plaintiffs either applied paraquat to crops or were otherwise exposed as agricultural workers and those who worked in factories manufacturing paraquat.
That being said, if you've developed any of the symptoms or disorders listed below and you lived, worked, or spent significant time in agricultural areas, you may have a case. Contact an attorney to have your case reviewed.
What Are Some of the Medical Issues That Have Been Claimed?
According to the National Library of Medicine, direct ingestion of paraquat can cause death, mainly due to a hole in the esophagus or major inflammation in the chest. In addition, exposure to paraquat can cause lung damage and pulmonary fibrosis (scarring of the lungs).
However, many victims have alleged that the danger from paraquat doesn't stop there. They believe that they or a loved one has developed Parkinson's disease as a result of paraquat exposure. As mentioned above, there have been studies done that support a link between paraquat and Parkinson's, but the U.S. government believes that there is not enough evidence to pull paraquat from the market.
What To Do If You Think You Have a Claim
If you've been diagnosed with Parkinson's or otherwise feel you were injured by exposure to paraquat, it's important to contact an attorney as soon as possible. Statutes of limitations vary from state to state and can limit the amount of time you have to file a lawsuit.
That being said, don't assume that you don't have a case. Consult a lawyer so you can be sure you've explored all your options.
What's the Current Status of the Paraquat Lawsuit?
There are multiple lawsuits, mostly against manufacturers Syngenta and Chevron. Many of the cases have been collected into a multi-district litigation (MDL).
MDLs are similar to class-action lawsuits in that they share many of the pre-trial activities, like discovery of evidence. A few cases are picked to go to trial first, which gives the plaintiffs an idea of the strengths and weaknesses of their claims.
As of late 2022, 16 bellwether cases have been chosen, and trials have begun. Once verdicts begin coming in from those trials, we'll have a better general sense of how the courts are handling these claims.